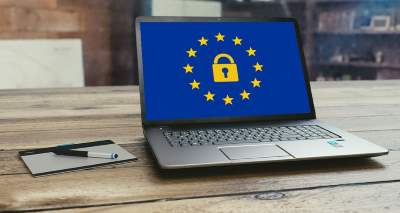 Privacy
At Site Flipping Income, we respect your right to privacy and are concerned with your online security.
This privacy policy document outlines the types of personal information received and collected by www.siteflippingincome.com and how it is used.
Site Flipping Income will disclose user information only when we believe in good faith that the law requires it, or when disclosure is necessary to identify, contact or bring legal action against someone who may be causing injury to others or interfering with Site Flipping Income's rights or property.
Personal Information Collected on this Website
No personal information is collected on this website from consumers who simply browse for information about computer security.
The only personal information collected on this website is that which is gathered on our Contact form. In this form, fields are provided so that users can submit questions or comments and provide contact information including name and email address. We collect this personal information so that we can respond to these inquiries, comments, and questions, or to administer a contest, promotion, survey or other site feature. If necessary, we may share information submitted by consumers with member companies or other third parties to help resolve any users' complaints. And as stated above, we also may disclose your personal information if required to do so by law, including by search warrant, subpoena, or court order.
We also collect non-personally identifiable information on this website. However, we do not merge any of the personal information collected via our contact form with anonymous data collected on our website.
Log Files
Like most other Web sites, www.siteflippingincome.com makes use of log files. The information collected in the log files includes non-personally-identifying information such as internet protocol (IP) addresses, type of browser, date/time of each visitor request, referring sites, pages visited, and number of clicks to analyze trends, administer the site, track user's movement around the site, and gather demographic information. IP addresses, and other such information are not linked to any information that is personally identifiable.
We aggregate this non-personally identifiable data to better understand how visitors use our site, and to help manage, maintain, and report on use of our website. We store IP addresses for fraud detection and prevention purposes.
Cookies and Web Beacons
Site Flipping Income uses cookies to store information about visitors preferences, record user-specific information on which pages the user access or visit, customize Web page content based on visitors browser type or other information that the visitor sends via their browser. Just know that we can not access any files on your computer, other than the cookie in your browser.
DoubleClick DART Cookie
We use Google AdSense Advertising on our website. Google, as a third-party vendor, uses cookies to serve ads on our site. Google's use of the DART cookie enables it to serve ads to our users based on previous visits to our site and other sites on the Internet. Users may opt-out of the use of the DART cookie by visiting the Google Ad and Content Network privacy policy.
Google, as a third party vendor, uses cookies to serve ads on Site Flipping Income
Google's use of the DART cookie enables it and its partners to serve ads to users based on their visit to our site and personalized ads based on visits to other sites on the Internet.
Users may opt out of the use of the DoubleClick cookie by visiting the Google ad and content network privacy policy at the following URL – https://www.google.com/privacy_ads.html.
These third-party ad servers or ad networks use their own technology to place the advertisements and links that appear on https://www.siteflippingincome.com/ and are sent directly to your browsers. They automatically receive your IP address when this occurs. Other technologies ( such as JavaScript, cookies, or Web Beacons ) may also be used by third-party ad networks to measure the effectiveness of their advertisements and / or to personalize the advertising content that you see.
Site Flipping Income has no access to or control over any cookies that are used by third-party advertisers.
You should consult the respective privacy policies of these third-party ad servers for more detailed information on their practices as well as for instructions about how to opt-out of certain practices. Site Flipping Income's privacy policy does not apply to, and we cannot control the activities of, such other advertisers or web sites.
If you would like to disable cookies in your browser, you may do so through your individual browser options. More detailed information about cookie management in your specific web browser can be found at the browser's website.
Third Party Content, Links, and Plug-ins
This site contains links to other websites not owned by Site Flipping Income. Please be aware that we are not responsible for the privacy practices of those, or any other, sites. If you have questions about how those websites collect and use data, you should carefully read those sites' privacy policies.
Occasionally, at our discretion, we may include or offer third-party products or services on our website. These third-party sites have separate and independent privacy policies. We therefore have no responsibility or liability for the content and activities of these linked sites. Nonetheless, we seek to protect the integrity of our site and welcome any feedback about these sites.
This site also offers you the ability to interact with social plugins from social media sites, such as Facebook (facebook.com) or Twitter (twitter.com). The social media sites may receive data when you visit their website. In some cases, Site Flipping Income may know that you clicked on a social plugin such as a Facebook Like button, or receive other information from the social media sites. Similarly, if you have previously provided personally identifiable information to a third-party operating a plug-in on this website, then this third-party may recognize you on this website. Your use of social network plugins is subject to each social media site's privacy policy, which may be different from ours, so please read these policies carefully to understand their policies and your options. As with linked sites, Site Flipping Income has no control over the information that is collected, stored, or used by social network plugins.
COPPA (Children Online Privacy Protection Act)

When it comes to the collection of personal information from children under 13, the Children's Online Privacy Protection Act (COPPA) puts parents in control. The Federal Trade Commission, the nation's consumer protection agency, enforces the COPPA Rule, which spells out what operators of websites and online services must do to protect children's privacy and safety online.
We do not specifically market to children under 13.
Changes to Our Privacy Policy
We may add to, or change, this Privacy Policy from time to time. Even if our Privacy Policy is changed in the future, we will not use any personal information you have given to us under this Privacy Policy in a manner that is inconsistent with this Privacy Policy as it reads now.
Return to Site Flipping Income's Home Page