Have you ever considered flipping domain names as a way to make money? Buying and selling domains is an interesting business model with a lot of potential. You can buy low, sell high, and work in all kinds of niches.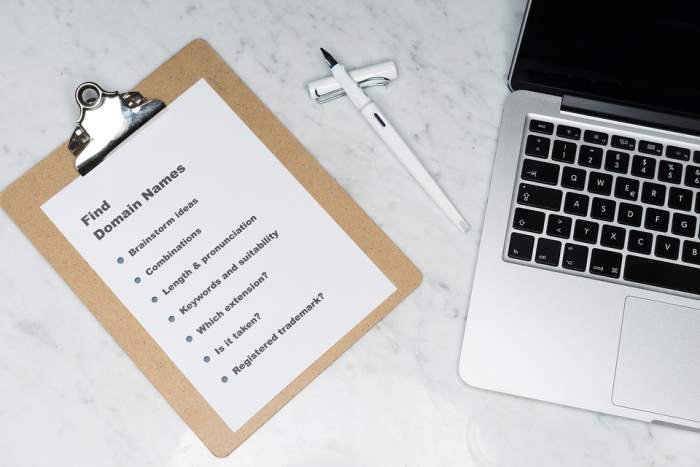 One of the great aspects of domain flipping is that you can spend less time on all the tasks that are needed to flip a website, and still get a good return. You won't have to worry about content creation, web design, or monetization.
How Do You Get Started With Domain Flipping?
It really doesn't take much to get started flipping domains. Besides your internet connection, you really only need 3 things.
1) A Domain Name
To get started in domain flipping, the first thing you'll need is…. a domain name! No surprise there. You can either purchase a new domain from one of many brokers or registrars, like Godaddy, NameSilo or Namecheap, or you can find an expired domain and buy it at an auction.
Next, you'll want to figure out what the best price to charge for your new domain might be. There are free evaluation tools online, like GoDaddy's evaluation tool, or Estibot's appraisal tool. They aren't particularly accurate, but they can give you a starting point as you try to determine the value of your domains. Both tools are free to use. (Be sure to see my warning about evaluation scams).
After you have learned the ropes and start to sell more expensive domains, you may want to get a "real" domain evaluation, although those can be quite costly.
Once you have some experience, you'll have a better idea of what your domain might be worth.
2) One or More Marketplace Accounts
You don't have to have a website, but of course, you will need an internet connection. You'll want to set up accounts with some of the domain marketplaces, so you can list your domains for sale. Most marketplaces will provide you with a landing page, or a sales page, that your potential buyers can access if they click the link in an email, on a website, etc. They will also help you with transferring the domain over when you have made a sale, or in some cases, just do the transfer for you.
But don't stop there. Don't think you can just list your domains on these marketplaces and they will sell the domain name for you. They might, but you'll do much better if you reach out and contact the people that might be interested in your domains.
3) An Email Account
To contact prospective buyers, you'll need an email account. You probably already have that, but you might want to set up a dedicated email account just for your domain flipping business.
With your email account, you can reach out to potential buyers and let them know about your domain. It's also important for a buyer to be able contact and negotiate with you.
If you're selling through a marketplace, you'll need to provide them with an email address. In that case, the customer will usually contact you through the marketplace, but your email will remain hidden.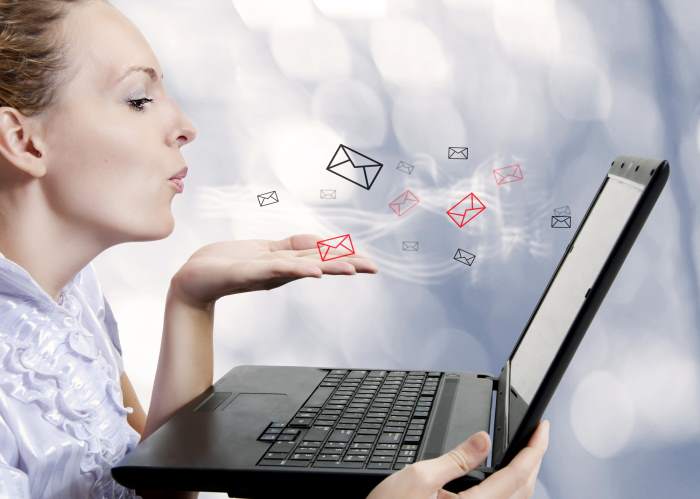 At the very least, that is all you need. ten dollars to buy a domain, a marketplace account, and an email account. Of course, there are related products and services that can help you profit with your domain sales, but these 3 things are all you need to get started.
Is Domain Flipping Legal?
Is it legal to sell domain names for profit? Yes, flipping domains is perfectly legal, except in a couple of cases:
1) You cannot pretend to be someone else and claim that you are the owner of a domain in order to sell it, or put it up for auction.
2) Cybersquatting – Registering or buying a domain that is the business name or a trademark of an existing business can lead to trademark infringement lawsuits and criminal charges.
Is Buying Domain Names Profitable?
Well no, not really. Buying domains is money out of your pocket. But selling domain names can be quite profitable. Tee-hee. Ok, not funny.
Is Domain Flipping Still Profitable?
Absolutely! You may hear that domain flipping has passed it's prime, but that's not true. Some people mistakenly believe that because of competition, and because most of the 2 and 3 letter short domain names are taken, domain name reselling is no longer a profitable business.
According to Verisign.com:
New .com and .net domain name registrations totaled 10.5 million at the end of the fourth quarter of 2020, compared to 10.3 million domain name registrations at the end of the fourth quarter of 2019.
Plus, approximately 100,000 registered domain names are dropped or expire everyday! Expired domains are a valuable gold mine for name-flippers who know how to get the most out of them. Domain flipping is definitely still alive and kicking.
How Much Can You Earn Flipping Domains?
There are domain flippers that make scandalous amounts of money flipping high-priced domains.
There are people that make 6-figure incomes flipping domains. Other people make a few hundred a month, flipping domains as a side hustle.
I know of a domain investor that sells domains all day long for $69 each, and he earns his living that way.
And there are people who never make much, if any at all, because they just buy domains, but don't go out there looking for buyers.
It's really up to you, and how much work you want to put into your domain flipping business.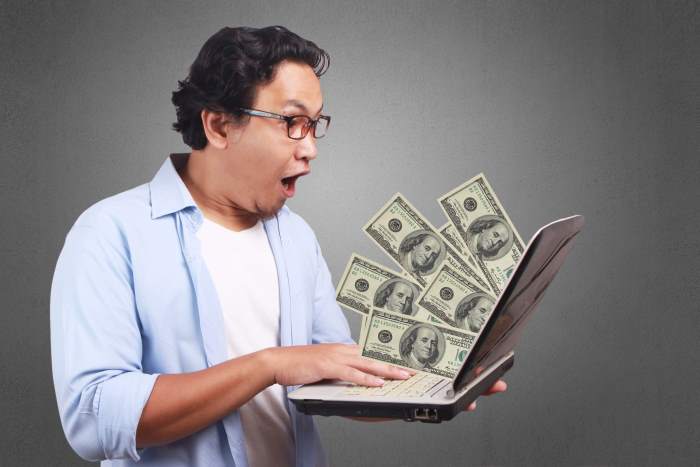 What Does Domain Flipping Cost?
Purchasing a domain name won't cost you a huge amount of money. It will cost you around $9 to register a domain. Sometimes you can find a coupon that will allow you to buy a domain for $1. As you gain more experience, you may want to buy domains that cost more (and are worth more), but I recommend that as a beginner, you start at the beginning.
Of course, there are tools you can purchase to help you buy and sell domains, but purchasing a domain for $10 is really all you need to get started.
Many people like to start off with 3 or 4 domains to sell, but you can start with as few as one. I would suggest investing in no more than 10 at first, until you've learned a bit about the business.
How Much Can I Sell My Domains For?
Domains are not like houses, where there are specific markers that determine what it is worth. Experience is the best way to determine what your domain is worth, but you can't know what you don't know yet.
A good place to start is selling your domain name for $100. If you can't find a buyer, then the domain is worth $0. But chances are that if you contact enough potential buyers, there will be someone willing to buy it for $100.
Remember this – a domain is worth what a buyer is willing to pay for it. Even if your domain has an estimated worth of $0, it might be worth several hundred dollars to the right person. It might even be worth $10,000 to the right person or business.
On the other hand, you might want $10,000 for your domain, but it may not be worth that much to a buyer.

Case in point, I came across a perfect domain name for a business I was setting up. The domain had expired but was not listed for sale. I contacted the hosting company, who contacted the owner, and the owner got in touch with me. I offered a couple hundred dollars for the domain. They came back with wanting $10,000. Ouch! The domain name WAS worth that much, but not to me.
So it can go both ways.
Where is the Best Place to Sell a Domain Name?
People generally think of the domain marketplaces as the place to sell domains, but there are many more places online where they can be sold.
Besides domain marketplaces, domains are sold on eBay, in Facebook groups, on personal websites, and in forums. Flippa has a domain name section, although developed websites is more their thing. There are many places on the web where a domain can be listed for sale.
A few of the most well known domain selling marketplaces are Sedo, Afternic, and GoDaddy Auctions.
These are just a few of the possible places to sell your domains. We'll cover more of them in another article.
Conclusion
Domain flipping is a great way to make money with little risk. It's easy enough for anyone to get started and the sky's the limit on how much you can earn.
If this sounds like something you might be interested in, I recommend checking out the link below. Gene is, as far as I'm concerned, THE top expert when it comes to domaining.  His inexpensive course will walk you through all of the steps necessary to start earning from domain flipping.