People who may be great at building websites to flip may not consider themselves to be decent writers. If this is you, where can you find great content for your website? Well, you have a few options.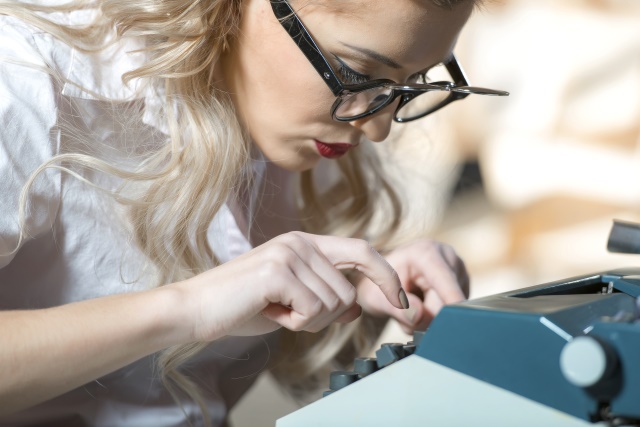 Use PLR
Your first option is to use a product known as PLR material. PLR stands for private label rights and comes with a user license. This allows you to add your name to the content as the author, rewrite it in any way you see fit, and to add it to your website or blog. You generally buy PLR content in a package of 5 or 10 articles. This method is the most cost effective, plus you can re-use this material over and over again, and repurpose it into many different forms of content – not just articles. Many PLR marketers are now adding much more than just articles to their packages. They may include a free report, a paid eBook and marketing materials for it, social media post ideas and images, keyword lists, and much more.
You can even use PLR as is, without rewriting it, but you will need to tell the auction sites that your content is not original. It's best if you spend a little time rewriting, or at least paraphrasing, your material to make it unique. After rewriting, it's a good idea to run your content through Copyscape, or another plagiarism checker, to make sure it's unique.
Finding PLR sites is easy, just type your niche + PLR into your favorite search engine for a list of PLR providers. There are a couple of things you should keep in mind. First not all PLR is created equal. Some is well-researched and well-written, and some is downright terrible. If you decide to use it, be sure to buy from a reputable dealer. And secondly, some PLR sites will be membership sites where you will have to pay a monthly fee. They will usually give you some idea of the topics they cover, so don't sign up unless you feel that you will be able to use the monthly package. Other sites will be a pay-as-you-use method and some sites will be dedicated to one niche only, such as health or internet marketing. Another thing to watch for – some sites limit the number of times a package is sold and others don't. If you can get a package that is sold only 50 or 100 times, it will be more unique on the web than one that has sold 1000s of copies.
Hire A Ghostwriter
Another option is to use a ghostwriter to create the content for you. Obviously, this is a more expensive method, but if you order 10 or more articles you can often get a good deal on the price. A ghostwriter will provide you with unique content. With PLR you will need to rewrite it yourself to make it unique. You can search Google for individual ghostwriters, or find them using a freelance service like Upwork or Guru. You would generally want to give the freelancer a list of keywords to build the articles around, so do some keyword research on your topic beforehand. I have hired writers that specialize in a specific subject, and in that case, I will ask them for recommendations on the article topics.
Use An Article Writing Service
A third option is to buy ready-made articles from a site such a Constant Content. Constant Content's articles can be quite expensive, but you have an option to be the only owner of each article, and they will therefore be unique. Less expensive options would be writing services like HireWriters, iWriter, Fiverr, and others.
You can also hire writers to rewrite your PLR from these services. It often costs just as much to have an article rewritten, as to have one written from scratch, but if you are using exceptionally well-written PLR, it can be worth the price.
DIY
If you enjoy writing, your fourth option is to create the content yourself. This method will save you money and will only cost you time and effort. You can easily research your topic and find suitable information. Then sit down and create your articles with about 400 – 500 words each.
We would recommend that you have around 10 articles on your site for flipping, as well as three or four pages. Your pages should include a contact page, about us, privacy, and terms of usage, at the least.
Don't forget to add graphics and images to your site. With images you want to look for those with a creative commons license and those advertised as royalty free images. This will ensure that you have the rights to sell the images along with your website.
One of these methods should suit your budget and don't forget when purchasing PLR, sites many will offer a pack of free PLR articles if you sign up to their mailing list. Depending upon your niche this might be a great place to start.

Category: Site Building