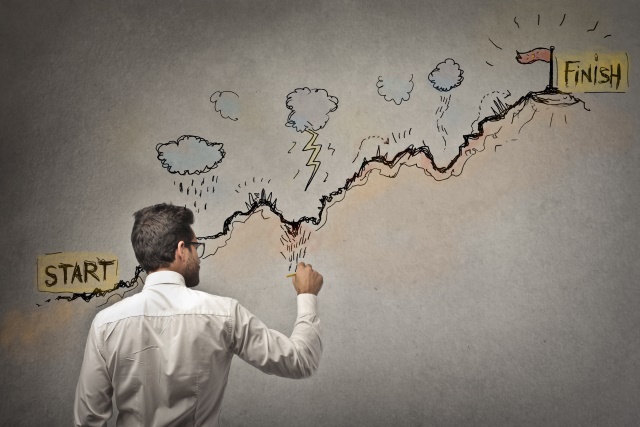 The term flipping hit the internet when virtual real estate became popular online. The first marketers to flip websites would develop a website and make it profitable and then flip them to make a good profit. They then rinsed and repeated this model to create an online income. For some this method turned into a full time business.
The Goal Behind Website Flipping
The goal behind website flipping is to create a website and then take it to a certain level of profitability and then sell it. Ideally this should be done within a few months. This concept has changed a little but the goal has remained the same. Create a website and sell it for a profit.
People who build websites to flip never have any intention of keeping the website for themselves. Their sole purpose is to find a profitable and popular niche, create the site and sell it as quickly as possible.
Originally it took several months before a website was ready for flipping. This has now changed as it is possible to sell a newly created website with no traffic or income. When you list it for sale on the auction sites you must list it as new.
Today's Websites Are Much More Functional
Today's websites are way more functional than they once, were so creating a good website is important. For example, these days you can install a shopping cart system for digital products and showcase affiliate products in sliders. These, and other, bells and whistles add more value and make your website more appealing to the buyer.
In order to add some of these extra functions you may have to purchase software or premium plugins. Many of them will be items that you can re-use all of the time and will end up paying for themselves many times over. To resell your new website with these features you must either use a developer's license, or buy a new license for each website you sell, otherwise you risk breaking the terms and conditions of service and could find yourself in legal trouble.
Again, Your Goal is Simple
As we stated earlier your goal is to build a profitable website and sell it for a handsome profit. In order to do this successfully, you will need to learn how to research niches. It is imperative that you know how to pick a hot niche as, of course, this will bring you a slew of eager buyers. For example, you're probably not going to get a lot of buyers interested in a site about pink elephant socks (would that be pink elephants or pink socks?) But who wouldn't want to run an auction for a site in a hot niche with people trying to out bid each other?
It is absolutely possible to create a website for around $100 and then sell it for $2,000 or more. Just take a look at some of the sites currently listed on Flippa and you will see what we mean.
What business owner doesn't want to have large profit margins consistently? Knowing how to create a solid website in a profitable market is the way to achieve this.

Category: Site Flipping