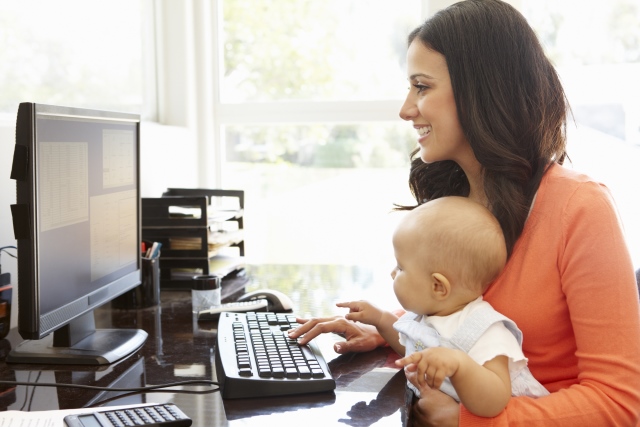 Whether you are on maternity leave, or have decided to stay home with your children, you may be looking to make some extra money on the side. An excellent way to do this is by flipping websites. This business model has a low investment and can be done from home in your spare time.
Low Entry Costs
It is possible to start a website flipping business for as low as $20. If you want to create a website to look more professional then your costs will be a little higher. Still for around $50-$150 you can be in business.
One way to do this business is to buy established websites and then make a few improvements to them and resell them for a profit. This way is quick but it does require you to have some cash available up front.
If lack of cash is an issue then you can create brand new websites from scratch. This takes a little more time and effort but will still generate you an income.
Getting Started
To get started you will need a few basic tools:
Domain Name – this is the URL or address of the website. You should try and choose popular words in a particular niche. Each domain has an extension added to it, the popular ones are dot com, net, org, info and me. The most popular are the dot coms so try to stick with those as much as possible.
Hosting Account – this is the home of your website – it needs a place to live. There are lots of companies that provide hosting services, and these can be paid either per month or yearly.
Content – once your site is up it needs to be filled with content. Content can include articles, blog posts, photos, videos and more. The content must be interesting and informative to attract visitors.
Website Development – the more traffic and sales you can generate from the website, the higher the listing price will be. This can be done by generating traffic and by adding products for sale on the site.
Additional Income – while many websites sell products, you can also sell services from a website. For example, if you have a connection with a good writer you could sell their services from this site. The buyer will have an income stream already connected to the site and the writer gets a new client.
Other ways to generate site income include using Google Adsense, banner ads, affiliate products, and by selling digital products.
Website SEO – if you want to flip websites for higher prices, then they must have a good search engine ranking and this is partially achieved by using SEO techniques. It is easy for any mom to learn them so they can create websites with more perceived value.
This is the perfect business for moms who want to learn a new skill and have a future where they can stay at home with their children.

Category: Site Flipping