Many of today's moms want to stay at home with the kids, but still need to earn an income. Website flipping is a great way to do this. This is a great business for stay-at-home moms because it requires little investment up front and requires no physical presence at an office. It can be done from anywhere with an internet connection.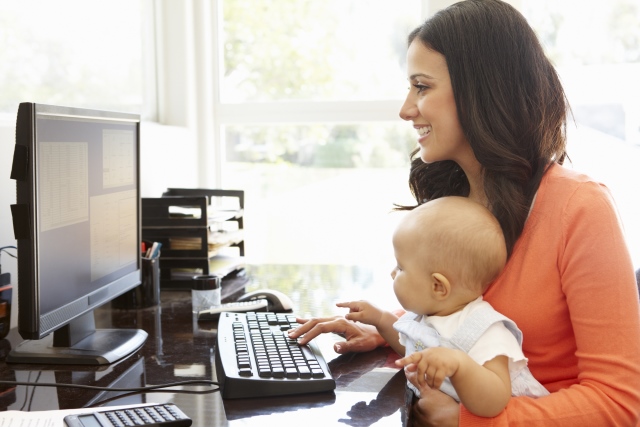 Benefits of Website Flipping For the Stay-at-Home Mom
The thing many moms love about this business is how flexible it is with their lifestyle. They are able to set their own hours and take care of things as they arise. Besides the usual benefits of working at home, like no boss, no commuting, flexible hours, and saving money on work clothes, there are a couple of benefits that are specific to flipping websites.
Interruptions are OK
Many people have difficulty working from home because of interruptions from the kids. But with website flipping, you aren't often dealing with other people or on a deadline to get work finished. So if you have to step away from your "office" to tend to a crying infant, an attention-demanding child, or for any other kid-related reason, it's not a problem. Your work will wait for you.
Low Entry Costs
It is possible to start a website flipping business for as little as $15. If you want to create a website to look more professional then your costs will be a little higher. Still, for around $50-$150 you can be in business.
Another way to do this business is to buy established websites and then make a few improvements to them and resell them for a profit. This way is quick but it does require you to have some cash available up front.
If lack of cash is an issue then you can create brand new websites from scratch. This takes a little more time and effort but will still generate you an income.
No Degree Required
To build and flip a website, no formal degree or training is required. But you should be able to work well with technology, have a strong attention to detail, and be someone who is self-motivated.
If you flinched at "work well with technology", know that most of what you need to know can be learned online or through videos on YouTube.  To start, you'll need some basic computer skills as well as a willingness to learn new things and put in effort, but it's possible! With some practice, you'll be flipping websites like a pro!
Getting Started
Of course you will need a computer and an internet connection – that's a given. But specific to flipping websites, you will need these basic things to get started:
Domain Name
This is the URL or address of the website. You should try and choose popular words in a particular niche. Each domain has an extension added to it, the popular ones are dot com, net, org, info and me. The most popular are the dot coms so try to stick with those as much as possible.
Hosting Account
This is the home of your website – it needs a place to live. There are lots of companies that provide hosting services, and these can be paid either per month or yearly.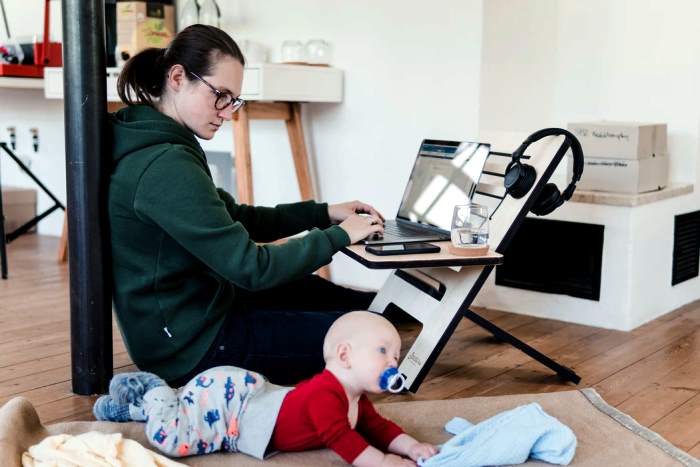 Content
Once your site is up it needs to be filled with content. Content can include articles, blog posts, photos, videos and more. The content must be interesting and informative to attract visitors. When writing you should learn to use keywords in the content that are specific to what a reader would search for when looking for information on your site's topic. Which brings us to….
Website SEO
If you want to flip websites for higher prices, then they must have a good search engine ranking and this is partially achieved by using SEO techniques. It is easy for any mom to learn them so they can create websites with more perceived value. SEO can be learned by using any one of the many free or paid courses that are available online.
Traffic
The more traffic and sales you can generate from the website, the higher the listing price will be. There are many ways, both paid and free, to generate traffic. One way is through SEO, as explained above. Another is by broadening your site's exposure through social media accounts, such as Facebook and Twitter
Sales and Additional Income
While many websites sell products, or depend on advertising income, you can also sell services from a website. For example, if you have a connection with a good writer, an SEO expert, or a logo creator, you could sell their services from your site, as long as they are relevant to the site's topic. The buyer will have an income stream already connected to the site and the service gets a new client.
Other ways to generate site income include using Google Adsense, banner ads, affiliate products, and by selling digital or physical products.
Whether you are on maternity leave, or have just decided to stay home with your children, you may find that flipping websites from the comfort of your own home is an ideal way to keep busy and earn an income.  It's the perfect business for moms who want to learn a new skill and have a future where they can stay at home with their children.