The first thing you will need to do is buy a domain name and get website hosting. Before running out and purchasing a name take the time to do some niche research. Of course you want to build a website in a profitable niche, one that someone will want to buy.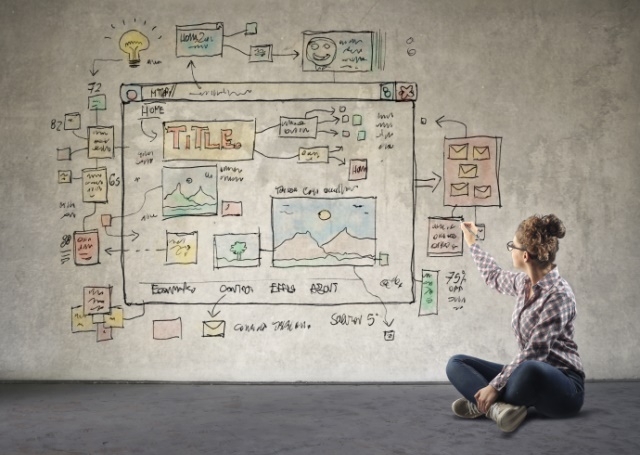 A couple of good places to look are Amazon and Flippa, just look at the Best Sellers page on Amazon or the just sold site on Flippa for ideas.
Register Your Domain
Once you have a niche in mind then buy a domain name at GoDaddy or Namecheap or NameSilo.
I recommend NameSilo. They are the cheapest on the internet, have sales quite often, give you free domain privacy, no transfer fees (other than the automatic 1 year renewal fee), and so much more. And right now, if you enter the code "SFIncome" (without the quotes) you will receive a dollar off your first domain registration.
Set Up A Hosting Account
There are many hosting sites available and some of the most popular are Godaddy and Blue Host. Search online for coupons that can save you a few dollars for your first month.
Now if you plan on reselling websites as a business you may want to pay extra to have a reseller account. This allows you to sell your own hosting services to your customers. A nice benefit when flipping a website is to offer them their first month for free and then $10 or $12 a month after that. With only two or three customers you will be making a profit.
Set Up WordPress
Once you have your site hosted then you can install WordPress and choose a theme. There are plenty of free themes available as well as premium themes. Just remember that paid themes and plugins come with licenses and to resell them you must have a the proper license, usually a developer's license.
Add Content to Your Site
Your next step is to add content to your site. You can easily write this yourself or use a ghostwriter or use PLR. PLR content will save you money and is content that allows you to add your own name to it and adapt it to fit your site. So technically it is a buy one time and reuse over and over again concept.
Add Products
Depending on your niche you may want to add a store or products to sell. This will help make your site profitable and any site that shows an income will be sold quickly. You can sign up for affiliate programs and sell their products, or source your own products to sell.
Start Sending Traffic
Once you have all of this in place you want to get traffic to your site. Don't forget to sign up for Google Analytics and  install the Google Analytics tracking code or plugin. This will enable you to show potential buyers your traffic stats including traffic sources.
As you build more websites to flip you will perfect your skills and will be able to create at least one site per day. Even if you sell one site per day at $97 you will be making a great income per month.
As the title says, this is just the basics of building a website to flip. We will go into more detail in forth-coming posts.

Category: Site Building